$

25.00
Reflect. Grow. Repeat Tee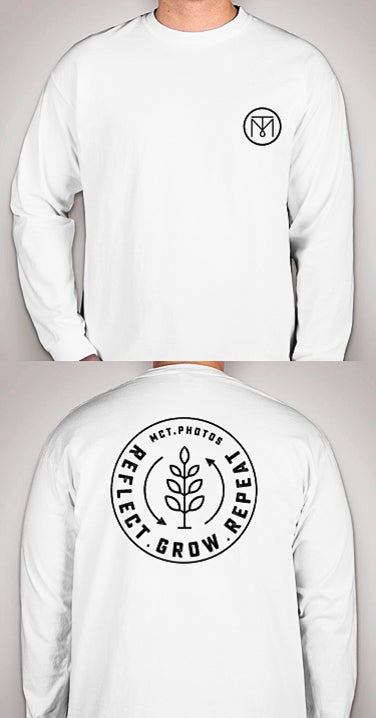 My first t-shirt designed by my good friend, Michelle. I came to her with a horribly drawn idea and she turned it into the masterpiece that you see today.
Since beginning my photography career, I've learned that: constantly reflecting on your past, learning and growing from it, and then repeating those steps help to make you a better artist, and an overall better person in general.
So, I decided to make that my mantra and created a shirt to help inspire others!
*UPDATE* - I'll be including a free 5" x 7" photo from my Instagram profile with all orders. Please include the URL to a photo of your choice in the order details. If not, I'll pick my favorite :)